The Dual Language program has been on the rise as a top program in education in the United States. Dual Language usually consists of the child learning two languages simultaneously and building connections between them to reinforce their language. This has become "the best program for students to learn English while keeping up with grade-level schoolwork through the home language" [1]. The goal of dual language is for students to obtain academic achievement, biliteracy and biculturalism, and sociocultural competence. 
Dual language students…
Score higher on achievement tests in both their first and second languages

Are more engaged with classroom instruction

Have a stronger bicultural identity and self-esteem

Are significantly more mature for their age

Are happier and more motivated

Achieve higher school graduation rates

Receive more scholarships to study at universities

Are successful bilingual professionals as adults
Thomas, W. P., & Collier, V. P. (2017).

Why dual language schooling

. Dual Language Education of New Mexico. 
Yet, if you are reading this, chances are you are already a dual language parent or you're a teacher looking for reasons why to include families in your classroom. The truth is this can be a very rewarding experience for teachers and parents that also ends up benefiting your students. Parent involvement in the classroom is essential in a dual language program!
"Parental involvement is absolutely critical in dual language because the dual language approach requires parents to take the long view of their child's academic and social development over short-term gains. Trust in the dual language program over the long term and consistent support at home are key factors that can influence a child's academic and social progress during their elementary school years." Jonathan Fisher, Dual Language Coordinator
First, let's define parent involvement and what it looks like in the classroom. Parent involvement is the relationship that teachers and parents, or families, build when "sharing a responsibility to help their children learn and meet educational goals" [2]. There are many ways that parents can get involved, even when they have a busy schedule or are unsure of how they could be a part of the classroom. 
"Parental involvement is imperative in dual language as there's  a lot at stake, from advocating for bilingual children's right to learn in 2 languages (parental involvement is very critical for special education and bilingual students) to advocating for a well resourced and well funded dual language program." Gissel Escobedo, 4th Grade Dual Language Teacher
Research has linked parent involvement in the classroom "to better student attitudes, improved academic performance, and a reduction in dropout rates," [3], while also lowering low self-esteem, redirection in the classroom, and development of behavioral issues. Parents and families are their child's biggest allies and therefore, creating a partnership with teachers can lead to building a strong foundation for the success of their child. 
"The basis of dual language education is to support and enhance the mother language as well as immersing them in their culture and their history. Parents offer so much in regards to their culture and language. They are the child's first teacher and by involving them they feel empowered and more willing to be involved in their education." Viviana Ortiz, 3rd Grade Dual Language Teacher
​​So now comes the fun part. How can YOU be a part of your child's classroom? Well, there are many ways, and some you may already be doing.
Communicate with your child's teachers 

Introduce yourself! This is essential to the beginning of any good relationship. Share who you are and how you hope to contribute to the class. 

Connect with the classroom 

Volunteer for activities, such as chaperoning field trips or planning school events. These can be time-consuming, but can easily be done by teaming up with a few parents from the class. Teamwork makes the dream work! 

Become a Guest Storyteller

Read one of your favorite books or share a cultural folktale. Kids love hearing stories! 

Share your experiences or special talents

Dual language classes love to hear about real-life connections they can make to what they're learning. Why not share your knowledge as a mechanic when the 4th grade learns about gears? Or explain the life cycle of a flower when the 1st grade learns about plants? 

Participate or host fundraiser events

Need to pick up dinner? Well, McDonald's is having a fundraiser for your school. Treat yo' self and yo' kids!

Become a parent ambassador

Share your positive experiences with members of the community to motivate them to join in on the fun! 
"Parental involvement is important in the dual language program because it helps support their child outside of school. Being bilingual shouldn't stop at 3 o'clock.  It is important for parents to know what their child is learning and how they can continue to support them at home to bridge school and home together." Jennifer Ortiz, 3rd Grade Dual Language Teacher
At home, there are various ways that you can continue to practice parent involvement. It is important for children to continue to learn in their first language until it is developed to a high academic level. Doing so actually helps them in the process of learning a second language as they apply what they know, and recognize patterns within languages. Research has shown that multi-language learners who lose their native language are less likely to perform well in school because of the limits placed on their cognitive development [1]. Using your first language, you can stimulate your child's cognitive and linguistic development by:
Reading a book aloud

Asking questions

Make decisions together

Discuss daily activities

Give moral support

Set goals together

Share family values

Telling stories
"Just like every other student, dual language students require plenty of support from educators and family. Dual families have so much value because they can be an important resource to their own children and teachers too!" Lili Lopez, Bilingual Math Interventionist
There is so much research that supports parent involvement in dual language schools and the benefits it has on their children. With parent advocacy, dual language schools can flourish and create communities that empower the languages and cultures of all. So what are you waiting for? Get in there and become a part of your child's dual language classroom!
---
About the Authors 
My name is Omayra Nieves. I am a Chicago Public School teacher and a 1st generation Chicago native. While attending Northeastern Illinois University, I began working as a teacher assistant and gained experience working with children of various ages. After being a teacher assistant for 6 years I received my degree in Elementary Education and began teaching. I have been teaching for 7 years and am currently a 3rd grade Dual Language teacher at Barry Elementary School. I decided to pursue my Master's in Dual Language Teacher Leadership at Roosevelt University to gain the knowledge and tools that will help me become a more effective dual language teacher.
I am passionate about helping students be successful academically and advocating for the dual language program that is proven to better assist in their success.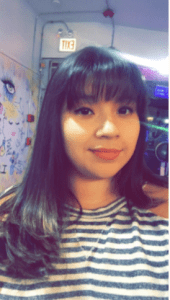 My name is Andrea Samayoa. I began my educational journey by obtaining my Associate in Elementary Education from Triton College. There, I realized that I wanted to do more to help children with their language. In 2018, I graduated from Dominican University with a Bachelors's in Elementary Education and endorsements in Bilingual and ESL Education. Since then, I've continued to serve the community that I grew up in at Emerson Elementary in the South Berwyn District as a 2nd grade dual language teacher. Currently, I am finishing my Master's Degree from Roosevelt University in Dual Language Teacher Leadership. 
As a first-generation American and the first in my family to finish college, I have experience with English Language Learners, both from the students' perspective, as well as the teachers. I believe that the students' perspective is what inspired me to be a teacher and have vowed to advocate for them and their families so that they get the equitable education they deserve.
---
Footnotes: 
[1] Thomas, W. P., & Collier, V. P. (2017).
Why dual language schooling
. Dual Language Education of New Mexico. 
[2]
How parent involvement leads to student success
. Waterford.org. (2021, April 6). https://www.waterford.org/education/how-parent-involvment-leads-to-student-success/. 
[3]National Education Association (2015). How Educators Can Advocate for English Language Learners. Accessed 7/28/21 at http://www.colorincolorado.org/sites/default/files/ELL_AdvocacyGuide2015.pdf